Track your self managed super fund online with the SMSF Live app
Simplify your super.
Track your wealth anywhere, any time. Get support from the experts with over 20 years SMSF experience – talk to our team to get started and take the hard work out of your SMSF.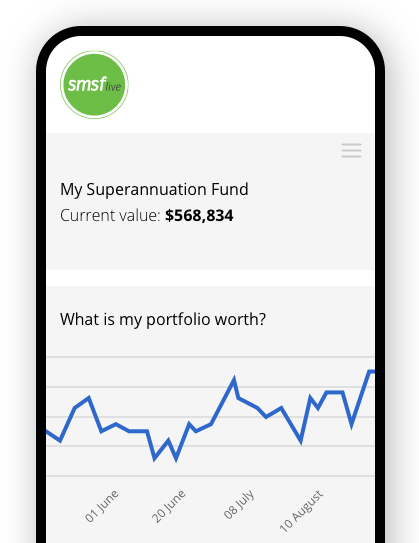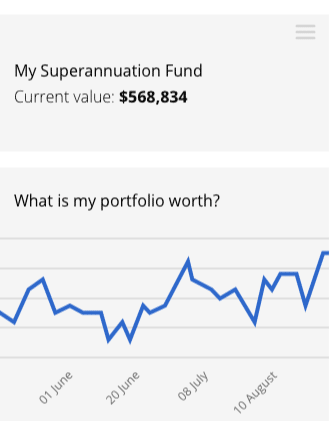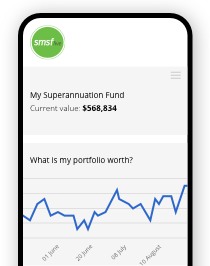 SMSF administration can be complicated. We simplify it.
As a self managed super fund (SMSF) trustee, you already know how long it can take to access performance reports and control your wealth and portfolio. The SMSF Live app makes managing your super seamless.
24/7 real-time access
Access your super information on the go at any time, from any device – all your financial data and investments are live and up to date.
Control your investments
Staying on top of your investments has never been easier. Log in to update your portfolio in real-time.
Choose your bank
You choose which bank account is best for you and we reconcile your transactions daily.
Free expert tax support
Ask us anything. Our team of SMSF and tax experts are here to help with free, unlimited support – get in touch.
Simplified reporting
No more waiting for tax time. Your superannuation data is live and updated on a daily basis, meaning your year-end SMSF compliance, super fund return and audit are all taken care of.
Save time and relax
We do all the heavy lifting. That includes all reporting, compliance and a simplified fixed cost monthly package – giving you peace of mind.
Now I can check my SMSF at any time of the year…
My SMSF took months to finalise with my previous accounting firm. Even though they were a large accounting firm they would still take forever to get the financials and tax return completed for me. So I went with SMSF live and now I can check my SMSF figures on my smart phone any time of the year.
Always professional and attentive…
We have been with Matthew and the team for over 10 years and they are always professional and attentive. Nothing is a problem and they have really helped us to keep on top of our SMSF compliance.
We love SMSFlive…
We were previously with a retail fund and got sick of all the fees we were charged. So we set up a SMSF and we have used our super to buy property and shares which have done really well. We love SMSFlive and our super is growing.
Previous
Next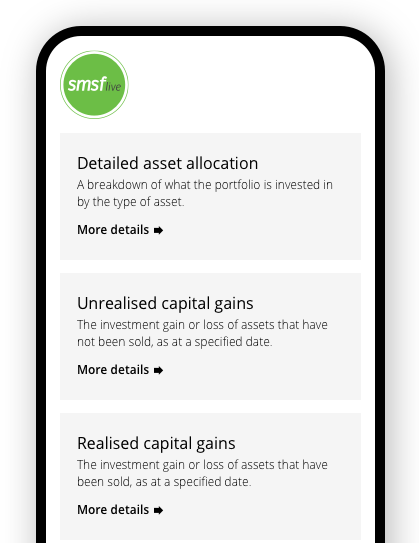 Track your super wealth in real-time
Take the worry out of managing your self managed super fund, make the switch to SMSF live today. Book a free session with one of our SMSF Accountants to learn more.
All your super reporting in one easy to use app.
On the go access to your investment portfolio.
Update your investments and bank account details.
Free unlimited expert advice from anywhere in Australia.
Fixed monthly costs.
Get free expert SMSF support
Have a question about your existing self managed super fund? We can help. Book a free session at a time that suits you with one of our SMSF tax specialists – we're here to help.
Ready to make the change?
Start your free application today or contact our team to schedule a free session.
General Disclaimer – No Advice
The information contained on this website is of a general nature only and has not been provided in any way to account for any particular investor's specific objectives, financial situation or needs. SMSF Live does not provide financial product advice or recommend any financial products. This specifically applies to any financial products which are established if you were to set up an account with SMSF Live.